U.S Dollar Drops after jobs data growth slowed sharply, a Fed rate cut closing in
The U.S dollar index hit its lowest levels since March 26, after the U.S Department of Labor released worse than expected jobs numbers.
Nonfarm payrolls increased by 75,000 jobs last month, below the roughly 100,000 needed per month to keep up with growth in the working-age population.
The weak jobs data now further strengthens the forecasts that the Federal Reserve will cut interest rates this year. Rising expectations for this to happen have pulled the dollar 1.2% lower the past week alone.
"It's a soft report. It's a soft enough report that a June rate cut should probably be on the table for discussion," said Greg Anderson, global head of foreign exchange strategy at BMO Capital Markets in New York.
As a result, the USD weakened against some of it counterparts: the greenback was last down 0,52% against the euro and 0,23% against the Japanese yen.
South Africa's Rand plummets after gross domestic product data fails to impress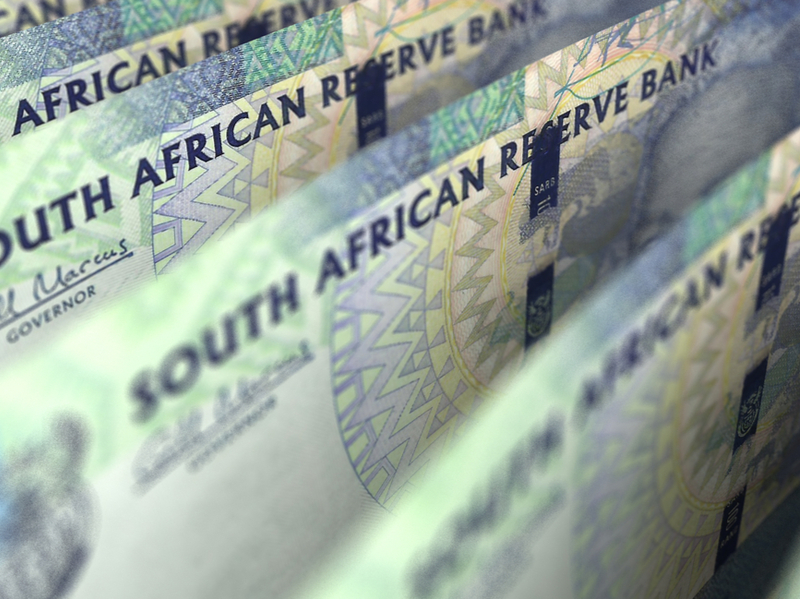 South Africa's currency declined 2,5% in the week through Friday, to 14.9515 per dollar, after gross domestic product data revealed its worst quarterly performance since 2009.
Additionally, the currency's relative strength index indicates a bearish trend, even if it just suffered its biggest weekly loss since this February.
"The underlying trend in the South African economy is clearly weak and the outlook will remain challenging until significant progress is made in implementing structural reforms.", according to Piotr Matys, currency strategist at Rabobank in London.
Oil benefits from U.S - Mexico settlement report for delaying tariffs on Mexican goods
Oil futures improved after news that the U.S could delay tariffs on Mexico emerged in the market, erasing concerns over trade tensions.
West Texas Intermediate crude for July delivery rose 91 cents, or 1.8%, to settle at $52.59 a barrel on the New York Mercantile Exchange.
International benchmark August Brent rose $1.04, or 1.7%, to $61.67 a barrel on ICE Futures Europe, after an earlier fall to as low as $60.22.
Lower production doesn't offer support for falling Natural Gas prices
EIA reported +119 Bcf for 5/31 week, slightly higher than the forecasted +106 Bcf, but considerably lower than what was reported for 5/24 week.
For the week ending 6/7, the estimated build was of +100 Bcf. EOS was pegged at 3.66 Tcf.
Overall, Natural gas prices broke the multi-year support zone and kept falling, even if the production turned out to be lower month-to-month.
Gold Prices go up after disappointing U.S Jobs Data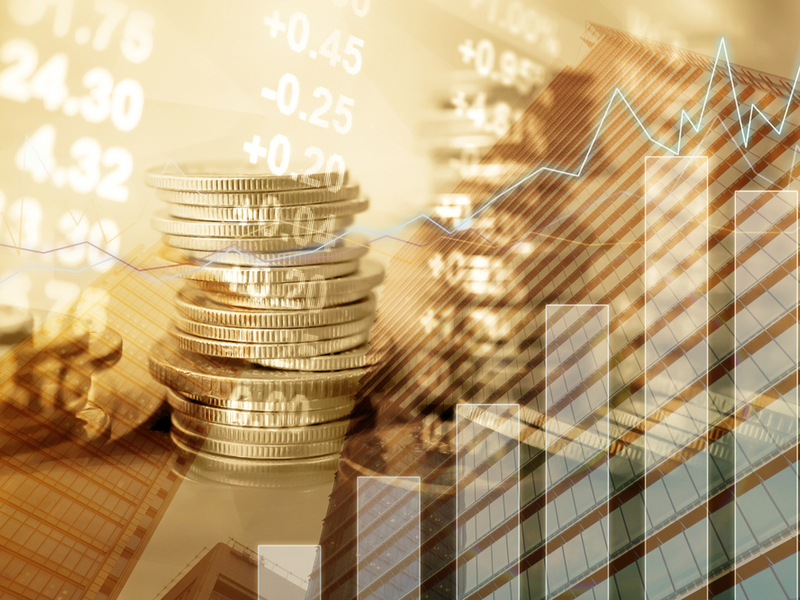 Gold Prices hit a 3.5-month high last Friday morning, supported by modest U.S jobs report.
August gold futures were last up $3.10 an ounce at $1,345.70. July Comex silver prices were last up $0.075 at $14.98 an ounce
Further support for gold could be expected, as the Federal Reserve announced it might cut interest rates, which usually leads to a bullish reaction.
Hopes for easier monetary policy aids the Dow in posting best week results since November
U.S stocks skyrocketed on Friday, as weak jobs report laid new grounds for an easier monetary policy from the Federal Reserve. The Employment numbers could give Fed a new sign for a clear easing path by July.
*The Dow Jones Industrial Average jumped 4,7%, its biggest gain since November, and closed at 25,983.94
* The S & P 500 reported a 4.4% increase, while Nasdaq went up 3,9% this week alone
European Stocks register the best results since April
Strong gains in France helped European Stocks to post their best weekly showing in 2 months after the Fed and the European Central Bank hinted at lower interest rates in 2019.
The pan-European STOXX 600 rose 0.9%, with Paris-traded stocks posting a 1.6% increase. Frankfurt-listed shares rose 0.8%, while their counterparts in London went up 1%.
"Investors continue to pile into equities, with the jobs report and subsequent stock rally capping a very good week for equity markets," noted Chris Beauchamp, chief market analyst at IG.
FAANG: Facebook, ready to show its Cryptocurrency this June, Google offers more information on its Stadia game streaming service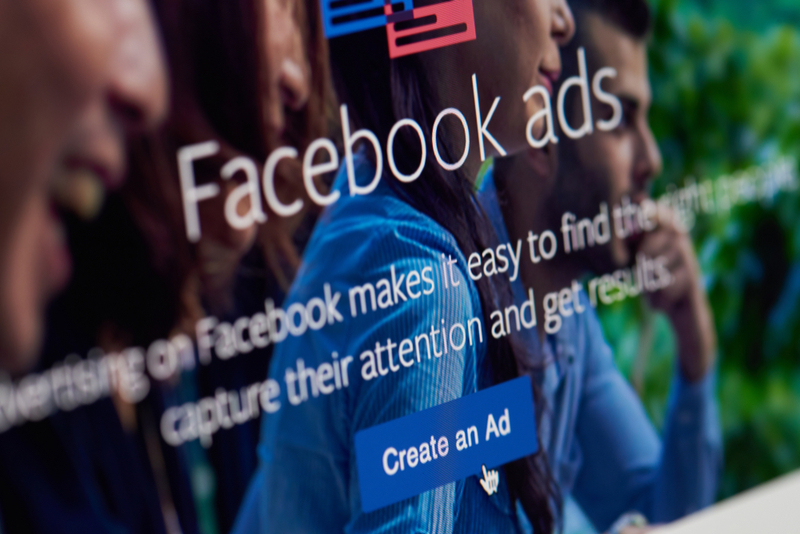 Facebook (FB) announced that its brand new cryptocurrency GlobalCoin will see the light of day by the end of this month.
Allegedly, Facebook users will be able to make transactions directly through its channel. The Social Media giant also plans to offer ATM-like portals, where the transactions can take place.
Additionally, Facebook wants to charge $10 million for each company that requests to manage the nodes of its future cryptocurrency network.
Apple Inc. (AAPL) shares posted a whopping 8% increase during the past week.
Rumors of an easing of the monetary policy flooded the markets and provided strong support for American stocks, Apple included.
With a current market capitalization of approx. $850 billion, Apple is looking to get back to become the trillion-dollar company it once was.
Amazon.com, Inc. (AMZN) is backed up by Warren Buffett's recent investment into its stock. The world-renowned Buffett sees Amazon as a valuable asset and he hasn't shied away from letting the markets know about it.
Netflix (NFLX) is set to climb more than 25%, according to Loop Capital Markets, which upgraded Netflix' shares from hold to buy.
"We continue to think that NFLX has built an unstoppable lead in subscription video streaming and the margin opportunity is expanding as it increasingly becomes content producer, distributor and retailer," is the opinion of Loop analyst Alan Gould.
Google (GOOG) released more details on its brand new game streaming device Stadia, which convinced Bank of America to remain bullish on the company's stock.
Google has set the launch date for November and will include 31 games from 21 publishers. The pricing will start form $10/month for the Pro version, which will include several free games.
Sources: reuters.com, seekingalpha.com, marketwatch.com, finance.yahoo.com, kitco.com, cnbc.com, forbes.com, bloomberg.com, marketrealist.com, nasdaq.com
The information presented herein does not constitute and does not intend to constitute Investment Advice. The information contained herewith is a compilation of public stock recommendations issued by various financial analysts and organized by Live News Recommendation in an easily presentable format, for information purposes only.

Key Way Investments Ltd does not influence nor has any input in formulating the information contained herein. The content herewith is generic and does not take into consideration individual personal circumstances, investment experience or current financial situation. Users/readers should not rely solely on the information presented herewith and should do their own research/analysis by also reading the actual underlying research. Users/readers should also consider the risk of encountering significant losses when trading CFDs. Therefore, Key Way Investments Ltd shall not accept any responsibility for any losses of traders due to the use and the content of the information presented herein. Past performance is not a reliable indicator of future results.
HIGH-RISK INVESTMENT WARNING: CFDs are complex instruments and come with a high risk of losing money rapidly due to leverage. 78.20% of retail investor accounts lose money when trading CFDs with this provider. You should consider whether you understand how CFDs work and whether you can afford to take the high risk of losing your money.