The U.S Dollar enjoys boost after Strong Retail Sales Data
The U.S dollar improved on Friday after retail sales showed a rebound in the American economy. Subsequently, the U.S dollar index went up 0,4%, to a nearly three-week high.
A number of major currencies traded lower in comparison to the U.S dollar: the EUR fell 0,4%, the GBP was down around 0,5% and the CAD dropped 0,3%.
Following weak inflation reports, rising jobless claims and trade-war tensions, the Federal Reserve is expected to lower interest rates sometime in July, according to Investing.com's Fed Rate Monitor Tool.
The British pound continues its downward trend against the euro

The British pound is closing in its sixth consecutive week of losses versus the euro, after Brexiteer Boris Johnson looks even more likely to become the next British PM, according to Reuters.
The pound dropped 0.2% against the euro to 89.115 pence and it's getting closer to its longest losing streak of the year.
Britain's currency slipped against the USD as well. Versus the dollar, the pound slipped close to 0,5%, following the release of positive U.S. retail sales data.
Oil slightly improves, but still ends the week lower after agitated week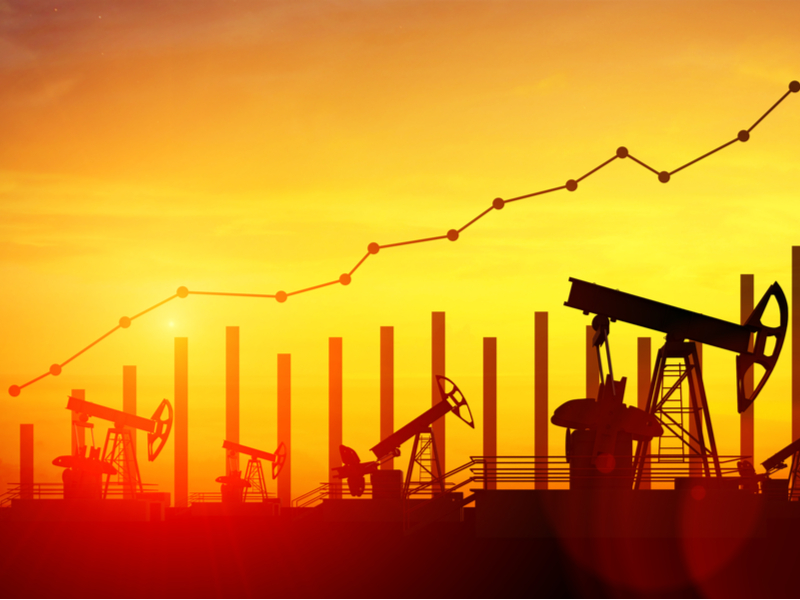 Oil prices increased by about 1% on Friday after the latest Middle East problems raised concerns about potential supply disruptions. Still, prices remained on track for a weekly loss, due to increasing trade disputes.
Brent futures increased by 1.1%, up to $62.01 a barrel, while U.S. West Texas Intermediate (WTI) crude futures rose 0.4%, to close at $52.51.
However, Brent registered ended the week with a decline of around 2%, the fourth week in a row with negative results. U.S crude fell almost 3%.
The U.S dominates the rapidly-growing global natural gas derivatives market
The global natural gas derivative markets look poised to expand. Natural gas derivatives acquainted for around 510,000 terawatt hours (TWh) in 2018 alone, up almost 5% on the previous year.
Amongst the 4 key benchmarks for natural gas futures trade, Henry Hub in the United States accounts for 86% of total natural gas derivatives traded globally.
U.S. dominance of global natural gas derivatives is so clear due to huge volumes of gas being produced from onshore shale deposits.
Gold futures record modest gains after the US dollar strengthens
Gold prices ended last week with minor gains, as U.S retail sales results boosted the American dollar.
Gold for August delivery went up 80 cents, or nearly 0.1%, to settle at $1,344.50 an ounce. The precious metal's quotations had climbed to as high as $1,362.20 during Friday's session.
Strong gains in the U.S. dollar were to reason for gold's pullback from the session's highs, according to Insignia Consultants.
All Major U.S Stock Indexes close lower, tech shares hit the most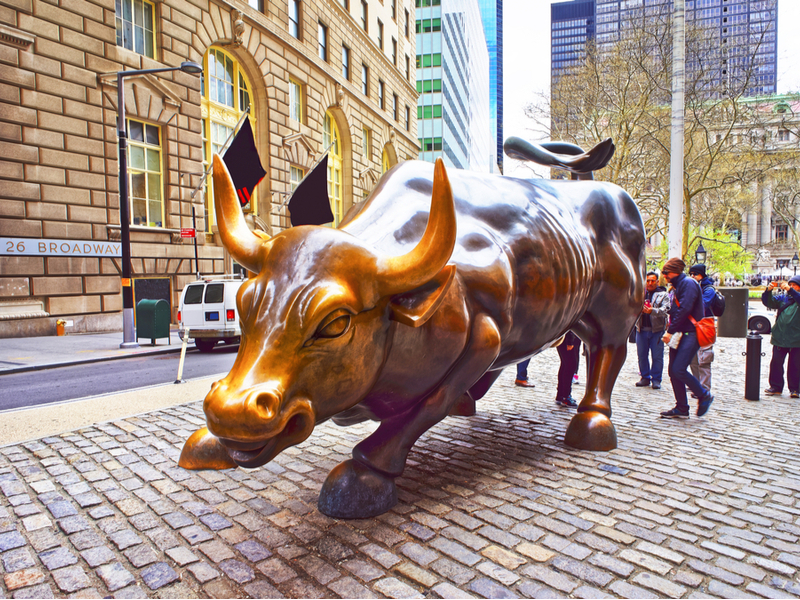 Although all U.S indexes posted gains for a second week in a row (the Dow was up 0.4%, the S&P 500 improved 0.5% and the Nasdaq added 0.7%), they still closed lower at the end of the week.
The effects of the U.S - China trade war impacted the American tech shares the most. The biggest loser was Broadcom, which fell 5,6%.
*The Dow Jones Industrial Average fell 0.1%, to end at 26,089.61
* The S&P 500 index,declined 0.2%, to 2,886.98
* The Nasdaq Composite Index recorded the biggest drop, 0.5%, to close at 7,796.66.
The trade war pushes European stocks into the red zone on Friday
The tech sector meltdown & China's disappointing industrial data were cited as the main causes for a sudden drop in European shares on Friday.
The pan-European STOXX 600 index closed at 0.4%, while Frankfurt's DAX index recorded the biggest fall, of 0.6%.
However, Friday's losses did not wipe out gains built this week, as hopes for a monetary easing in Europe and the United States still gained momentum. As a consequence, the STOXX 600 ended the week up about 0.4%, which was its second consecutive week of gains.
FAANG: Deutsche Bank Names Facebook its Top Internet Stock Pick, Amazon's E-commerce business expands after Prime's launch in UAE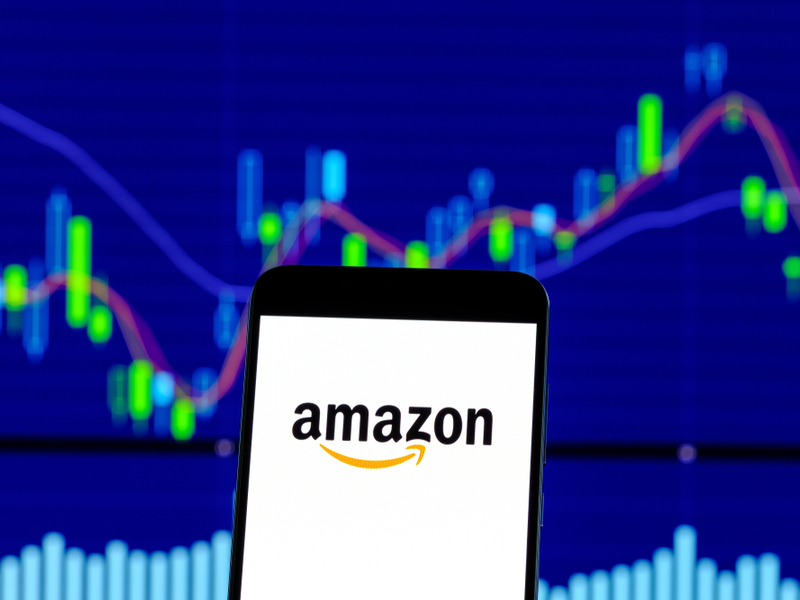 Facebook (FB) is Deutsche's Bank number 1 Internet Stock pick. The bank's analysts believe that Facebook's shares will continue to rally, as there's plenty of potential from its Watch video offering.
Deutsche Bank analyst Lloyd Walmsley reiterated his Buy rating for the Facebook stock and reaffirmed his $220 price target for the company's shares.
Facebook's stock has gone up more than 30% this year, supported by an increase of 80% in monthly users for Facebook Watch (compared to December).
Apple Inc. (AAPL) can gain between $20-$25 from the U.S-China Trade Deal in the coming months - Wedbush Securities.
As long as the U.S and China set for a trade resolution, big companies such as Apple will stand to gain, thinks financial analyst Daniel Ives from Wedbush Securities.
According to the aforementioned source, Apple is the safest company among the FAANG group when it comes to antitrust sentiment and potential regulatory changes at the government level.
Amazon.com, Inc. (AMZN) looks set to expand its e-commerce business after Prime services launch in the United Arab Emirates.
The Prime members in the UAE can now benefit from a 50% discount on same-day delivery of several products in major UAE cities like Sharjah, Al-Ain, Dubai, Abu Dhabi, and Ajman.
Additionally, members will be able to avail free next day delivery across the country with no minimum purchase.
According to Nasdaq. Netflix (NFLX) is still the king among streaming services companies, although Disney could prove to be a strong competitor.
Netflix's stock has increased by almost 30% year-to-date and its latest Earnings Report soundly beat earnings and revenue expectations.
Google's (GOOG) potential for growth might be undermined because of regulatory probes against the company. Share prices and profit margins could be in danger as well.
"Regulatory risk is back in focus for equity investors amid reports of potential government antitrust investigations [...]. In the past, stock valuations and share prices declined between lawsuit filing and resolution (after years of litigation), and was followed by a downshift in the trajectory of sales growth." states a report from Goldman Sachs.
Facebook, Apple, and Amazon could face similar problems as well, according to the same source.
Sources: investing.com, reuters.com, seekingalpha.com, marketwatch.com, barrons.com, finance.yahoo.com, nasdaq.com, investopedia.com
The information presented herein does not constitute and does not intend to constitute Investment Advice. The information contained herewith is a compilation of public stock recommendations issued by various financial analysts and organized by Live News Recommendation in an easily presentable format, for information purposes only.

Key Way Investments Ltd does not influence nor has any input in formulating the information contained herein. The content herewith is generic and does not take into consideration individual personal circumstances, investment experience or current financial situation. Users/readers should not rely solely on the information presented herewith and should do their own research/analysis by also reading the actual underlying research. Users/readers should also consider the risk of encountering significant losses when trading CFDs. Therefore, Key Way Investments Ltd shall not accept any responsibility for any losses of traders due to the use and the content of the information presented herein. Past performance is not a reliable indicator of future results.
HIGH-RISK INVESTMENT WARNING: CFDs are complex instruments and come with a high risk of losing money rapidly due to leverage. 78.20% of retail investor accounts lose money when trading CFDs with this provider. You should consider whether you understand how CFDs work and whether you can afford to take the high risk of losing your money.