Theresa May's Resignation Could Bring New Wave of Volatility for the GBP

Analysts warn the GBP might face new wave of volatility following Theresa May's resignation announcement late Friday.
"Uncertainty is elevated, and the British pound volatility should grow. Since no-deal chances are increasing, we should see sterling's rally capped", noted Edward Moya, senior market analyst at Oanda.
The Bank of England could also suffer from the British PM's decision. According to Mr. Moya, the regulator might find it hard to raise rates and could even be forced to operate cuts.
Trade War Causes U.S Dollar to Lose Steam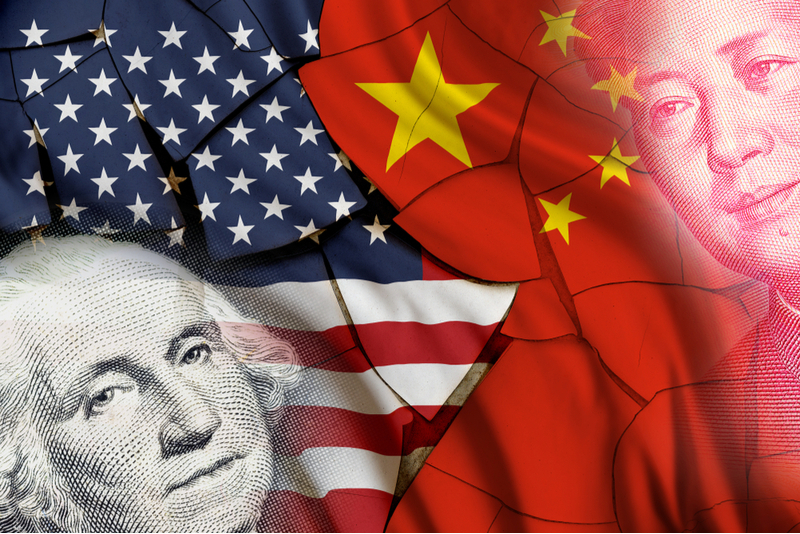 On Friday, orders for US-made capital goods fell and brought down the U.S dollar from a two-year high against its competitors.
Although initial expectations suggested that a trade war would help the U.S dollar on the longer run, things turned out not to be true.
Both the GBP and the EUR reported gains compared to the U.S Dollar. Sterling was up 0,55%, while the EUR added 0,24%.
The dollar index was down 0.27% at 97.587 (and 0.80% off a two-year high of 98.371 hit in the previous session).
Oil Prices Plunge as the U.S-China Trade Negotiations Cause More Uncertainty
On Thursday, oil futures were trading at their lowest level in 2 months as the trade war between U.S and China is still strongly impacting the markets.
Here's what Marshall Steeves, energy market analyst at Informa Economics, had to say on the matter: "The uncertainty around trade negotiations is adversely impacting financial markets of all sorts including equities and certainly oil futures".
U.S. West Texas Intermediate (WTI) crude lost 5.7% and settled at $57.91 a barrel. Prices were at the lowest point since March 12.
Brent crude oil dropped 4,6% and settled at $67,76 a barrel, its lowest level since March 25.
EIA's Storage Build Report Disappoints, Natural Gas Prices Barely Move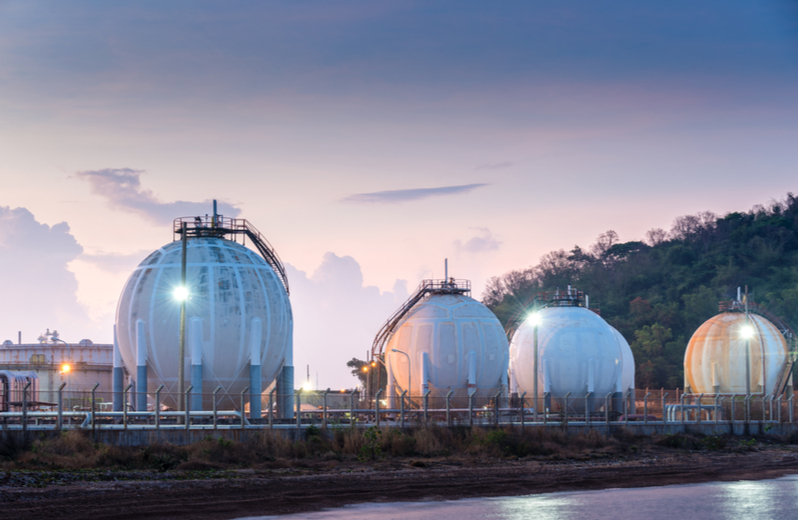 EIA Reported an inventory build of 100 BCF for the week ending May 17, short of consensus estimates of 104 BCF and compared to the 93 BCF build from 12 months ago. As consequence, Natural gas prices failed to match the growth expectations.
Reports show the stockpiles at 1,753 BCF vs. 1,616 BCF a year ago and the 5-year avg. of 2,027 BCF. That's 137 BCF higher than last year and 274 BCF less than the 5-year avg
The front-month June natural gas futures contract finished Thursday up 1.42%, or 3.5 cents ($0.035), to $2.578. The July contract added 3.3 cent ($0.033) to $2.592, while the August contract gained 3 cents ($0.030) to $2.604.
Gold's Short-term Price Outlook Improves as Volatility in Equities Provides Support
Gold's quotations reported a minor growth last week due to higher volatility in equities and the USD's issues.
June Gold Futures were last seen trading at $1,283.60, down 0,14% on the day but still 0,64% higher than the previous week.
Analysts believe the USD doesn't have too much room left for growth, which can also support gold prices in the upcoming weeks.
U.S Stocks Add Insignificant Gain Amid Increasing Market Turmoil, but Indices Still Lagging
The U.S-China trade tensions caused a lot of market turmoil last week. Although the U.S stocks reported a minor growth, the indices haven't recovered.
The S&P 500 Index finished its third straight weekly decline, while the Dow Jones Industrial Average saw a fifth consecutive weekly drop.
As for Friday's closing:
• The Dow Jones Industrial Average added 95 points and ended the day at 25,585.69
• The S&P 500 index added 0,1% and climbed to 2,826.06
• The Nasdaq Composite Index added 0,1% and finished at 7,637.01.
European Stocks, In a Good Spot after Trump's Statements
All the major European stocks reported gains on Friday after U.S President Donald Trump gave assurances that the complaints against Huawei Technologies will be solved in a shorter timeframe.
The STOXX 600 had the biggest rise (1,3%), followed by Italy's MIB (1,2%) and Germany's DAX (0,5%).
Unsurprisingly to the market participants, Theresa May's resignation announcement didn't have a strong impact.
FAANG: Facebook Gets Rid of 2,19 Billion Fake Accounts, Google to Expand its Pixel Smartphone Distribution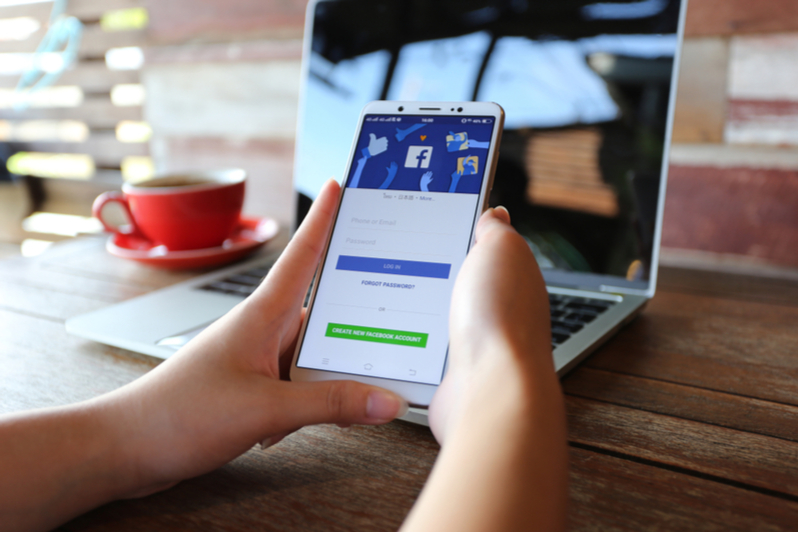 In an announcement made on Wednesday, Facebook (FB) said it removed 2,19 billion fake accounts during January-March 2019, a record for a single quarter.
This measure is part of a longer process of cleaning up the platform, according to the company's CEO, Mark Zuckerberg.
Facebook is up more than 40% year to date, which in comparison is two times better than Amazon and four times better than Google.
Analysts warn about potential iPhone sales issues Apple (AAPL) might be facing in China.
According to Tim Arcuri (UBS), the nationalistic movement in China created as a direct response to U.S restrictions on Huawei could lead to a drop in the U.S company's smartphone sales.
Meanwhile, Apple ended the week with a 5,3% loss.
Elsewhere, Amazon.com, Inc. (AMZN) is looking to expand its business.
According to a Verge report, Amazon has teamed-up with Google and will start distributing the new Pixel 3A and Pixel 3A XL.
Also, the company has several other projects underway, including building smart houses powered and protected by AMZN AI and selling DIY homes on Amazon.com.
Netflix (NFLX) continues to expand its content catalog and win over millions of new subscribers in the process. The streaming giant has increased its prices several times over the past decade, yet total paid members have still climbed from 41.43 million in 2013 to nearly 148.86 million as of the most recent quarter.
But raising prices is still not enough. Even with all the price increases in recent years, the company has taken on $10.3 billion of debt to help finance its growth.
Apart from its recently announced collaboration with Amazon, Google (GOOG) has launched a new smart glass product: Glass Enterprise Edition 2. This is a new version of the company's Google Glass device and it has many business functions.
The product's price is on sale for $1000, which is significantly cheaper than Microsoft's counterpart, HoloLens.
Sources: MarketWatch.com, Reuters.com, SeekingAlpha.com, Kitco.com, Bloomberg.com, Nasdaq.com, Barrons.com, Finance.Yahoo.com, MarketRealist.com.
The information presented herein does not constitute and does not intend to constitute Investment Advice. The information contained herewith is a compilation of public stock recommendations issued by various financial analysts and organised by Live News Recommendation in an easily presentable format, for information purposes only.
Key Way Investments Ltd does not influence nor has any input in formulating the information contained herein. The content herewith is generic and does not take into consideration individual personal circumstances, investment experience or current financial situation. Users/readers should not rely solely on the information presented herewith and should do their own research/analysis by also reading the actual underlying research. Users/readers should also consider the risk of encountering significant losses when trading CFDs. Therefore, Key Way Investments Ltd shall not accept any responsibility for any losses of traders due to the use and the content of the information presented herein. Past performance is not a reliable indicator of future results.