Sterling continues its slump against the euro


On Friday, the British currency continued to lose ground to the euro, after Brexiteer Boris Johnson moved inches closer to becoming the new British PM.

"Johnson is the firm favorite and based on our scenario analysis of a Johnson leadership, GBP could run into trouble this autumn," noted ING analysts.
Sterling was down 0.3% at 89.18 pence. Since May 1, the British currency has lost 4% against the euro.
The U.S Dollar slips further after FED signals Rate Cut
The dollar traded lower in comparison to other major currencies on Friday in Asia after the U.S. Federal Reserve signaled an interest rate cut due for July.
The U.S. dollar index was down 0.08% to 96.062 by 12:08 PM ET (04:08 GMT).
The USD/JPY pair was down 0.17% to 107.10, a new five-month low after Fed Chairman Jerome Powell suggested that a rate cut could occur at the next policy meeting in July to boost the country's economy.
Oil price skyrockets on fears of U.S – Iran increasing tensions
U.S crude jumped 10% on Friday, while global benchmark Brent gained 5% on fears the United States could launch an attack on Iran following Iran's downing of an unmanned U.S surveillance drone.
"The heightening of tensions between the United States and Iran has evolved as primary price motivator in spiking oil values," noted Jim Ritterbusch of Ritterbusch and Associates.
Brent futures were up 72 cents, or 1.1%, to $65.17 a barrel by 1:20 p.m. EDT (1720 GMT), while the most active U.S. West Texas Intermediate (WTI) crude contract was up 47 cents, or 0.8%, at $57.54.
Natural Gas bulls deflated after latest EIA's latest report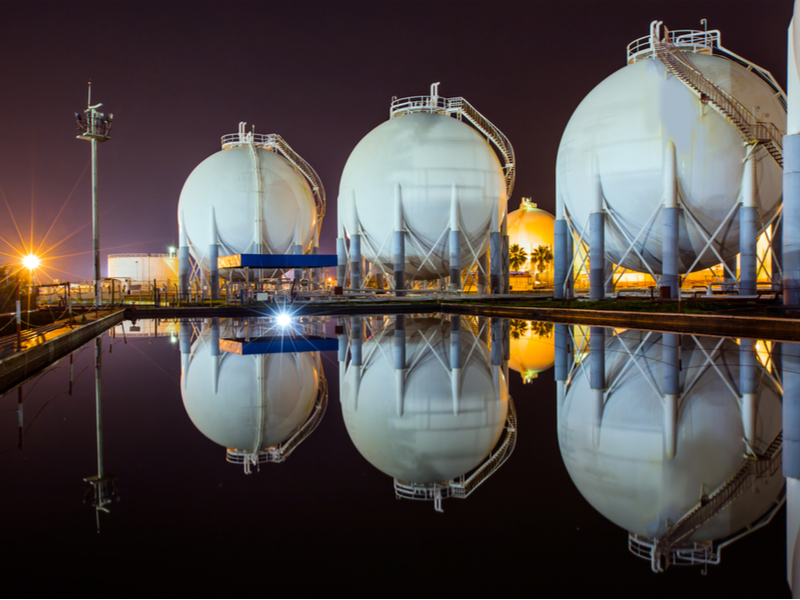 EIA reported +115 Bcf for the week ending June 14, higher than the forecast of +103 Bcf and higher than the consensus average of +107.
For this week, the preliminary report estimates +100 Bcf, with the EOS at 3.66 Tcf.
Overall, lower gas prices are fueling higher demand and keeping production in check. Following this lack of bullish weather support, natural gas prices plummeted from weak near-term fundamental.
Gold prices break above $1400, hit nearly six years highs
Although August gold futures last traded at $1,393.70 an ounce, up nearly 4% since last Friday, prices are still at the highest levels in 3+ years.
Gold's major breakout could be just the start of a long-awaited rally as investors adjust to shifting interest rate expectations, say most of the analysts.
Gold gained the most this week following the Federal Reserve's monetary policy meeting, where talks about a rate cut were reinforced.
All 3 Major U.S Indices post gains for the third week in a row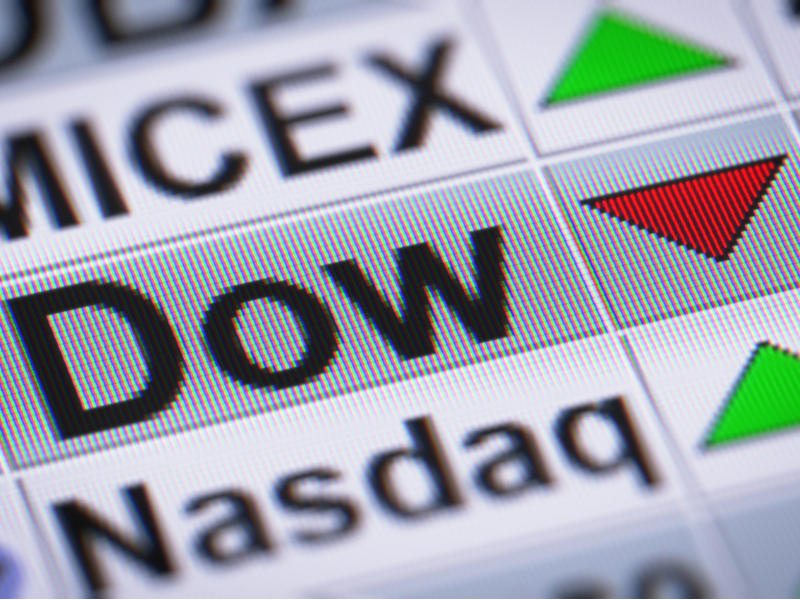 Last week, all three main benchmarks are also up for a third week in a row: S&P 500 rose by 2.2%, the Dow climbed 2.4%, and the Nasdaq added 3%.
Still, stocks finished lower Friday, after tensions between U.S and Iran increased. The Dow remains on track for its best June in more than 80 years though, as investors saw the positives in Fed's announcement that it might cut rates next month.
"The dovish update from the Federal Reserve on Wednesday propelled stocks higher yesterday, and the feel-good factor is still doing the rounds." - David Madden, market analyst at CMC Markets.
European Stocks see their growth disrupted, with healthcare companies leading the losses
European shares fell on Friday, led by medical companies. Healthcare stocks were down 1.4% on the STOXX 600, after three days of gains when it added 3%.
Paris-listed shares in SES also tumbled nearly 5% was the bigger faller on STOXX 600.
Furthermore, the technology index fell 0.4% and was among the biggest fallers.
FAANG: Google announces it will build the world's first factory for mass production of self-driving cars, Amazon expands its Air dedicated network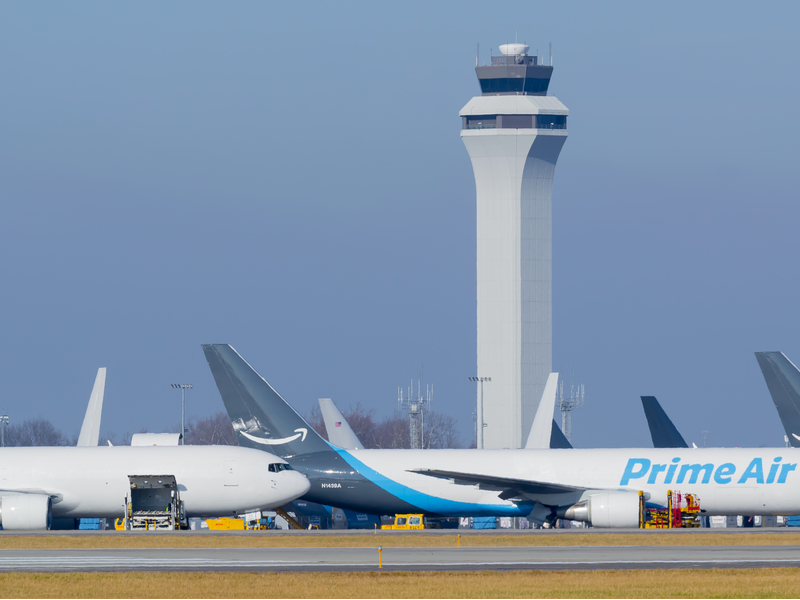 Facebook (FB) should see a large long-term financial benefit to Libra adoption (the crypto it has just announced), according to Canaccord Genuity's Michael Graham. Graham reiterated his Buy rating and $225 target for Facebook stock.
Furthermore, Credit Suisse's Moshe Orenbuch reiterated his outperform rating and $235 price target for the Facebook stock.
Facebook closed last week at $191.14.
The new chairman of Foxconn said on Friday the Apple Inc (AAPL) supplier doesn't intend to increase production capacity outside China for the near future.
Earlier this week, Foxconn denied media reports saying the firm is leaving China.
Amazon.com, Inc. (AMZN) continues to expand its Air dedicated network after the company announced a partnership with GE Capital Aviation Services (GECAS) to lease an additional fifteen Boeing 737-800 cargo aircraft.
The aircraft will fly in the United States out of the more than 20 air gateways in the Amazon Air network.
"These new aircraft create additional capacity for Amazon Air, building on the investment in our Prime Free One-Day program," announced Dave Clark, Senior Vice President of Worldwide Operations at Amazon.
Netflix (NFLX) shares went up after analysts reiterated their bullish sentiments about the company's stock.
Ralph Shackart from William Blair believes Netflix shares will go up 22% by the end of the fiscal year, while Fairlead Strategies' Katie Stockton sees the stock heading in an upward reaction.
Netflix' stock is up 31% since January but most of those gains took place within the first couple weeks of the year.
Google (GOOG) announced that Waymo, its drivers' vehicle subsidiary, plans to build the world's first factory for mass production of self-driving cars.
The factory will be located in Michigan and will have approx. 200,000 square feet.
Alphabet has an average four-quarter positive earnings surprise of 19.02%. The company has outperformed the broader Internet - Services industry over the past two-year period (+12.8% vs -14.6%).
Sources: reuters.com, seekingalpha.com, finance.yahoo.com, kitco.com, investing.com, marketwatch.com, nasdaq.com
The information presented herein does not constitute and does not intend to constitute Investment Advice. The information contained herewith is a compilation of public stock recommendations issued by various financial analysts and organized by Live News Recommendation in an easily presentable format, for information purposes only.
Key Way Investments Ltd does not influence nor has any input in formulating the information contained herein. The content herewith is generic and does not take into consideration individual personal circumstances, investment experience or current financial situation. Users/readers should not rely solely on the information presented herewith and should do their own research/analysis by also reading the actual underlying research. Users/readers should also consider the risk of encountering significant losses when trading CFDs. Therefore, Key Way Investments Ltd shall not accept any responsibility for any losses of traders due to the use and the content of the information presented herein. Past performance is not a reliable indicator of future results.
HIGH RISK INVESTMENT WARNING: CFDs are complex instruments and come with a high risk of losing money rapidly due to leverage. 78.20% of retail investor accounts lose money when trading CFDs with this provider. You should consider whether you understand how CFDs work and whether you can afford to take the high risk of losing your money.