USA and China fight for upper hand in trade war, negotiations under threat, oil price plunges
After closing higher by +0.66% Monday on accounts of trade optimism, the price of crude oil headed lower as trade worries returned.
Ahead of the trade talks scheduled this week in Washington, both US and Chinese officials made decisions which undermined the negotiations.
The US is seeking to limit the exposure of government pension funds to Chinese stocks, denied visas to Chinese officials and added more Chinese artificial intelligence companies to its trade blacklist, citing concerns of human rights violations.
The Chinese delegation attempted to diminish the scope of the negotiations, leveraging the impeachment inquiry against Pres. Donald Trump. Adding to the anxiety, a Chinese Foreign Ministry official, cited by the South China Morning Post, indicated that China would pursue retaliations for the roadblocks against its tech companies.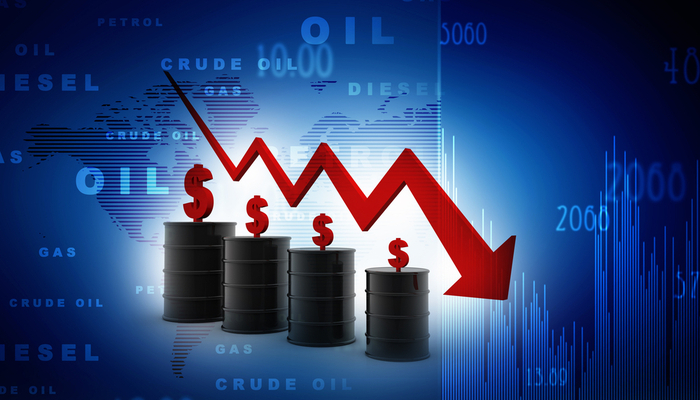 Seeing trade war escalations as a cause for future industrial slowdown and decreased oil demand, investors proceeded to sell off. The API crude oil stocks report also added pressure to oil prices, posting a 4.1 million barrels surplus, compared to last week's -5.9M drop.
Negative news on trade negotiations outweighed supply concerns in Ecuador, which is facing anti-government protests and a 30% loss in oil production.
Crude closed -1.02% lower on Tuesday, after sliding -2.11% throughout the day.
Today, oil made up for some of the losses, as China declared itself open to a partial trade deal with Washington.
The EIA oil inventories report is due today at 15:30 GMT+1.
Natural gas surplus drags prices
Last Thursday, EIA reported an increase in natural gas storage.
Natural gas prices have been declining for three consecutive weeks and closed on Friday at $2.347, following a -1.67% weekly drop.
This week the value of natural gas opened at $2.307 and Monday continued the downward trend.
Despite modest gains Tuesday, it was trading -0.30% % on Wednesday morning, compared to its start on Monday.
For the current week, analysts anticipate a decline in inventories down to 105Bcf from 112Bcf last week.
Gas storage data is released Thursday at 15:30 GMT+1 by EIA. A decrease in storage numbers can have a positive impact on gas prices.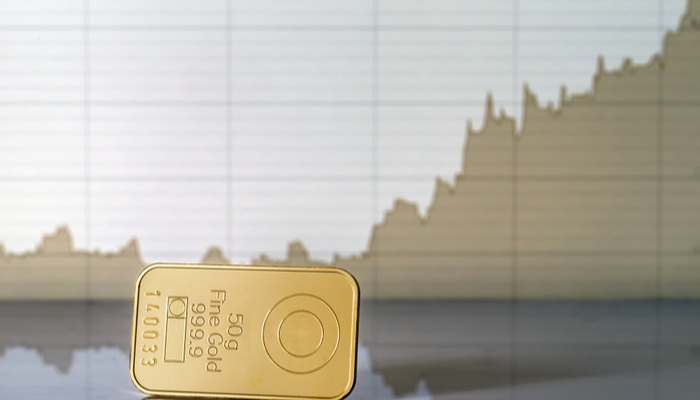 Gold lifted by trade war concerns and weak inflation
Gold declined by -1.06% on Monday as market worries eased temporarily, and Saudi Arabia announced a possible ceasefire in Yemen.
Tuesday, negative data from the US Small Business Confidence report, a negative PPI reading and Core PPI report showing a 4-year low lifted prices.
Weak inflation data could weigh in favor of interest rate cuts. The next Federal Funds Rate decision is expected on October 30.
The negative US inflation data, coupled with trade talks pessimism helped the precious metal increase by +1.21%, recovering Monday's losses.
Gold traded lower this morning as China showed signs of good faith in trade negotiations.
Sources: api.org, bloomberg.com, bls.gov, eia.gov, investing.com, nfib.com
The information presented herein does not constitute and does not intend to constitute Investment Advice. The information contained herewith is a compilation of public stock recommendations issued by various financial analysts and organized in an easily presentable format, for information purposes only. Key Way Investments Ltd does not influence nor has any input in formulating the information contained herein. The content herewith is generic and does not take into consideration individual personal circumstances, investment experience or current financial situation. Users/readers should not rely solely on the information presented herewith and should do their own research/analysis by also reading the actual underlying research. Users/readers should also consider the risk of encountering significant losses when trading CFDs. Therefore, Key Way Investments Ltd shall not accept any responsibility for any losses of traders due to the use and the content of the information presented herein. Past performance is not a reliable indicator of future results.
HIGH-RISK INVESTMENT WARNING: CFDs are complex instruments and come with a high risk of losing money rapidly due to leverage. 78.32% of retail investor accounts lose money when trading CFDs with this provider. You should consider whether you understand how CFDs work and whether you can afford to take the high risk of losing your money.