As the coronavirus continues to spread its effects throughout the world, people weigh in whether they should invest in stocks or real estate. But which one presents fewer risks?
The stock market – a record-breaking machine
We live in a period when U.S. indices are hitting historic highs, and their Asian and European counterparts aren't doing too bad either.
How and why do stocks perform so well when entire industries have been shaken to their very core, and world economies still suffer from the pandemic's devastating effect?
We have found several possible answers to these questions.
The future might have good things in store for the stock market
Investors analyze income, growth, and potential earnings projections to determine #stock prices. And right now, as economies begin to recover, hope slowly creeps in. The prospects of jobs reopening and consumer spending getting back on track offer enough reasons for optimism.
Also, investors express their confidence that a vaccine will arrive soon, putting an end to social distancing and helping different parts of the economy. Travel, hospitality, entertainment – all these industries and many others could see improvements should a cure appear.
Governments reacted promptly
Many governments throughout the world supported their economies with trillions of dollars. Direct stimulus payments, together with loans for companies and unemployment benefits, prevented economic disasters. Responses were swift, decisive, and precise.
For instance, the U.S citizens benefitted from nearly $1.000/week in the form of unemployment compensations ($600 as a replacement to income up to the national median income, plus $378 – the regular state unemployment benefit). European governments have introduced similar measures, depending on each country's possibilities.
The rise of the giants
The COVID-19 pandemic helped some of the biggest companies in the world reach record-breaking values. Let's look at the S&P 500. #Apple, #Facebook, #Google, #Amazon, and #Microsoft account for more than 25% of the S&P 500 value. Think about that for a second: 5 companies account for ¼ of an index comprised of 500 companies. How can that be? Simple enough. The S&P 500 is weighted based on market capitalization, meaning the total value of the stocks.
As people began spending more and more time online, they turned their attention to businesses with a strong online presence. No wonder Microsoft, Apple, or Amazon see income pouring in during these times.
The stock market, an alternative to bond yields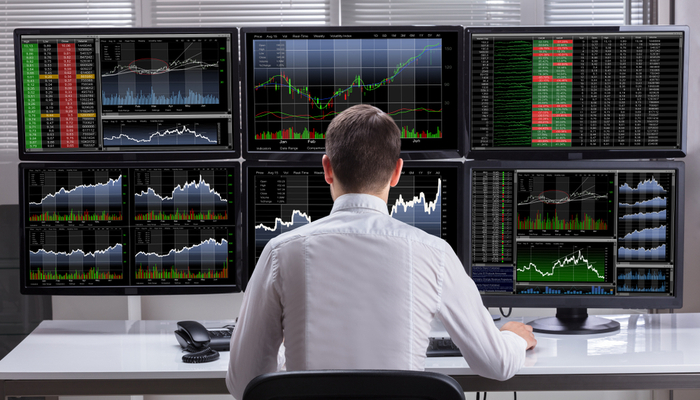 Under the sign of the COVID-19 pandemic, government bonds don't pay as much interest as they used to. With yields at low levels, investors interested in boosting their returns have turned their attention to stocks.
This doesn't mean the other financial markets fare poorly. Forex, commodities, ETFs, or crypto trading have all boomed since the beginning of the crisis as more and more people started working from the comfort of their homes
If you're interested in trading CFDs on more than 2.100 financial assets, you can create an account with us at CAPEX.com. It's easy and fast!
Ok, but what about real estate?
Now for the argument supporting investing in real estate. We'll look at several reasons why people started buying homes and investing in real estate at an accelerated pace worldwide. For reference, we'll take the U.S market.
Real estate – a more stable investment?
Experts say that the #house market has proven to be more stable in the long-term than other forms of investment. Prices might fluctuate, but not as much or as wildly as stocks, for example. The stock market started the year with the worst sell-off in recent history, with the all-powerful U.S indices hitting new lows by mid-March. But after that, prices skyrocketed. Now we're looking at the best values for U.S indices in their entire history.
According to analysts at marketwatch.com, the pandemic's influence will leave its mark on the real estate market in the not-so-close future.
Another benefit of investing in real estate is that they're physical assets, unlike stocks or indices. So, even if a property's value goes down, you still own it physically, and you can capitalize on it.
Prices are very low
New York City saw a 54% drop in real estate prices in the second quarter of 2020, according to an article on forbes.com. Such a decline hasn't been seen in approximately 30 years. The average cost for houses in New York fell to around $1 million, down almost 20% from the previous year. No wonder buyers grow in numbers by the minute, and so do investors. When prices are down, rock bottom, they have nowhere else to go but up. Maybe not tomorrow or next month, but sometime in the future.
The real estate market doesn't record such figures everywhere in the U.S. In other states such as California, prices saw a mere 5.2% fall since last year. Still, real estate properties do offer the right investment choice, according to sources for marketwatch.com.
People have figured out one crucial thing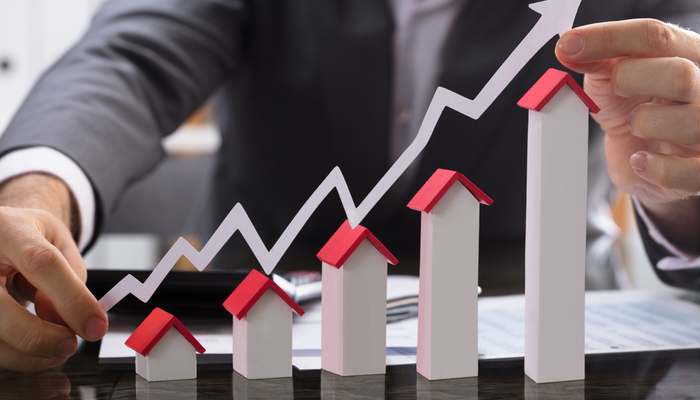 People have suddenly manifested interest in upgrading their houses in the middle of a global pandemic. How could that happen? That's because our homes became our "safe" places. We felt the need more than ever to invest in our houses, even if this meant spending more money on upgrading to something more spacious.
And one more aspect worth mentioning here. With many of us working from home, it was just a matter of time before realizing how important it is to have enough space to accommodate our new lifestyle.
Conclusion
Both the stock and the real estate markets present viable opportunities for traders and investors during rough times, such as those we live in.
If you consider putting your money in real estate, you should know that housing properties cannot be cashed quickly, as you can with shares. But in the current economic climate, real estate could turn out rewarding in the long term, according to forbes.com.
Stocks, on the other hand, can be turned into cash easier. Additionally, you can trade them as CFDs and benefit from either price drops or price increases. Check out our article about the significant differences between trading and investing stocks.
Sources: marketwatch.com, forbes.com, investopedia.com
The information presented herein is prepared by CAPEX.com and does not intend to constitute Investment Advice. The information herein is provided as a general marketing communication for information purposes only and as such it has not been prepared in accordance with legal requirements designed to promote the independence of investment research, and it is not subject to any prohibition on dealing ahead of the dissemination of investment research.

Users/readers should not rely solely on the information presented herewith and should do their own research/analysis by also reading the actual underlying research. The content herewith is generic and does not take into consideration individual personal circumstances, investment experience or current financial situation.

Therefore, Key Way Investments Ltd shall not accept any responsibility for any losses of traders due to the use and the content of the information presented herein. Past performance and forecasts are not reliable indicators of future results.