Some might say that there is a handful of companies that sit on the fringe of this endeavor, like Amazon and its god-like domination over the e-commerce, ad and cloud service market, or Apple with its "holier than thou" aura that kept pushing them to make more money than God but no other enterprise has the aesthetics and the cult-like following of Tesla.

What started as an experiment of Elon Musk ended up creating a new market in itself, and Tesla, more now than ever, is the proud flag-bearer of the electric vehicle revolution.
We will be splitting this article into three chapters, each dealing with one of the legs of the beast.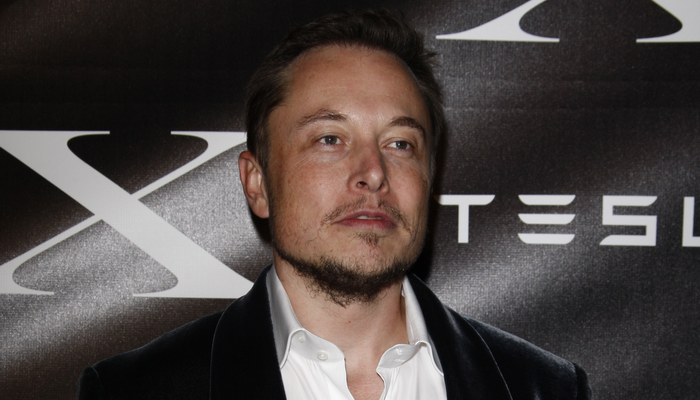 Chapter I
In which we see how Elon Musk shaped the world around him
PayPal, SolarCity, SpaceX, Hyperloop, The Boring Company – all subjects of ridicule or mockery in the beginning, all becoming market leaders in their respective sectors as time went by.
Love him or hate him, there's no one doubting Elon Musk is the modern incarnation of the Renaissance Man. With every project he dedicates his time, efforts, money, and stamina, he's getting more powerful and more influential.
He holds the quality of being the single most powerful marketing tool for Tesla just by being there and believing in his projects.
We've all seen him awkwardly dancing on stage at the launch of Tesla's Model Y in China or stepping out of the preppy-corporate-formal-individual at Joe Rogan's podcast. Some might say he's clumsy and cringey.
Others say he's the perfect marketing strategy for Tesla. Where most CEOs might choose their words carefully and carefully prepare their behavior fearing the consequences, Musk revels in controversy, in questionable actions and lack of caution.
Until now, it worked like a charm, and there's no other company in the world that sparked devotion like Tesla.
While his behavior hasn't always made him land on his feet, spurring investigation from the Securities and Exchange Commission (SEC), the Department of Justice (DoJ) and momentarily hurting Tesla's stock price, on the medium to long term, he's gotten the brand where he wanted to: on everybody's lips. After all, is there anyone on this earth that hasn't heard he sent a car into space?
He's a disruptor of industries and a perfect one for the matter. And when it comes to market sentiment, Musk's Tesla is surrounded by positive vibes, acclamation and back-up, almost to the point of religious following and universal validation.
Tesla's share price has matched Musk's enthusiasm and is now one of the hottest picks in the market. The company's valuation has doubled in a month and rose by almost 350% since May 2019. It's been a parabolic rise until now and, if they'll hold on to their domination in the electric vehicle market, there's room for even more!


Chapter II
In which we take a look at the technical side of things
Tesla stock price has successfully bounced off the support level of $690 and is now trending in an ascending channel heading for the intermediate resistance level of $865 and, if broken, to the previous all-time-high value of $970.
While sustaining a successful technical correction, analysts see the continuation of a rally for the upper echelon.
A bullish inverted head and shoulders pattern has emerged and, with the support of a favorable RSI reading for the short to the medium time frame we can see a second test of the $970 resistance level and if broken, an extended rally towards the upper limit of the trending channel close to $1,270.
Most, if not all, moving average indicators point to a buy signal with the MACD and the Stochastic oscillators backing them up. The stock predictions are overwhelmingly positive for short to medium term as 2020 seems to have started on the right food for TSLA.
Also, as an extra confirmation, the Fibonacci retracement perfectly fits the correction move, pushing the share price to intraday higher-highs and towards the 61.8% technical level.


Source: Thompson Reuters - Eikon

All matters taken into consideration, TSLA shares look extremely promising for any informed investor that includes technical analysis into his decision-making process.
As "buy the rumor, sell the news" has been Wall Street's credo ever since forever, there are analysts talks about a share price forecast of $970, just shy of the psychological threshold of $1,000. From the current stock price, this means an average of 27% return.
From a purely technical standpoint, there's nothing hotter on the market right now than Tesla.


Chapter III
In which the market makes Tesla it's champion
· 20% surge in a day? Check!
· Reaching an all-time-high share price of $970? Check!
· Exceeding a total market capitalization of $150 Billion? Check!
· Being more valuable than BMW & Volkswagen combined (or General Motors, Ford, Fiat, Chrysler Automobiles, and Honda Motors combined, for that matter)? Check!
The list could go on and on, but the underlining fact is that Tesla is a phenomenal stock to be looking into right now.
As time goes by, instead of settling down and starting to squeeze blue-chip like returns, Tesla seems to be spreading its wings – the future looks extremely bright as 2020 is the year of launch for a new model (Model Y), the year in which the production of their best seller (Model 3) will pick-up (mainly due to the opening of their second factory in China) and also the year in which their growth forecasts could become their strong point.
As their January earnings report said, "2019 was a turning point for Tesla…we are positioned to accelerate our revenue growth further increasing build rates in Gigafactory Shanghai and our Model Y production line in Freemont, California".
The share price history favors a price drive higher, as the market reflexivity counts on investor expectations and fuels the expansion. As Wall Street keeps upgrading Tesla's price targets, more and more investors buy the shares, which, in turn, pushes the stock even higher.
It's a definite return feedback loop in which Tesla is the main actor and the prime winner.
Another winning bet Elon Musk made with Tesla is the future development of the autonomous vehicle market. While the regulatory process in this market is very lengthy and will delay the global adoption for a while, Tesla is the dominant player and a force to be reckoned with as they already have close to 900,000 vehicles running and collection data day-in, day-out; ready at once to rule supreme in this scenario for the future.
They seemed to have sorted out the delivery problems from the past, their present is getting better and better with each vehicle that leaves their production lines every and they are the most prepared automaker for the future.
There's not much to add as to why Tesla is the sweetheart of Wall Street right now, and it's got all the right fundamentals to eke out its head as the world's most valuable automaker once it catches-up with Japan's Toyota (currently valued at $233 Billion).
Conclusion
What happens when you have a charismatic, albeit unpredictable, CEO for a company that skyrocketed in value in the recent past, and that's got strong fundamentals, solid technicals and a place in everybody's hearts? Some might say you've got a winner.
Capex is proudly offering you access to investing in Tesla CFDs – all you need is to put the information, the news, the analysis, and your personal touch to work.
Milking the growth potential of Tesla is easy and straightforward, especially when taking full advantage of what Capex has in store for you:
· Massive variety of resources and education for the beginners and also for the more experienced investors
· User-friendly investment process
· Trading leverage – increase your exposure and potentially increase your profits
· Full license and regulation with safe, transparent and secure trading platforms
· Stellar customer support
· Swift and secure deposit and withdrawal methods
The international adoption of electric vehicles started with Tesla, got powered-up due to Tesla, and is fore-fronted by Tesla.
There's no one else even trying to threaten the sheer dominance they have over this sector. As the future is heading towards cleaner vehicles, reduced carbon footprints, less strain on the environment, there's only one voice answering this call: Tesla!
The floodgates are open – TeslaCFDs are yours for the trading – the benefits are on the table, is there anything stopping you from taking full advantage?
The information presented herein does not constitute and does not intend to constitute Investment Advice. The information contained herewith is a compilation of public stock recommendations issued by various financial analysts and organized in an easily presentable format, for information purposes only. Key Way Investments Ltd does not influence nor has any input in formulating the information contained herein. The content herewith is generic and does not take into consideration individual personal circumstances, investment experience, or current financial situation. Users/readers should not rely solely on the information presented herewith and should do their research/analysis by also reading the actual underlying research. Users/readers should also consider the risk of encountering significant losses when trading CFDs. Therefore, Key Way Investments Ltd shall not accept any responsibility for any losses of traders due to the use and the content of the information presented herein. Past performance is not a reliable indicator of future results.