Image: Concept image for the Brexit deal.
After Prime Minister Theresa May's Brexit proposal failed to get past the House of Commons, suffering the worst defeat ever by a margin of 230 votes, the future of the Brexit for the U.K. remains a great uncertainty. There are several paths that the U.K. might follow. Which path is taken will depend greatly on the alternative plan that May brings to the House of Commons on Monday January 21.
Ms. May has vowed not to allow a second referendum, ruling out the possibility of the U.K. remaining part of the European Union after all.
May Declares No Second Referendum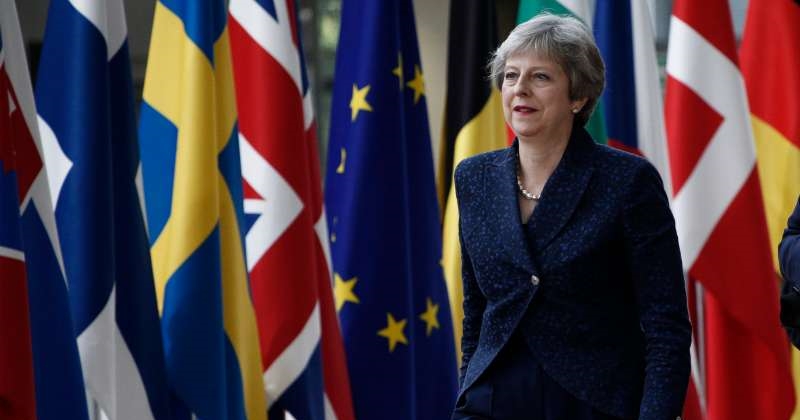 Image: British Prime Minister Theresa May.
In a meeting with pro-Brexit cabinet members Prime Minister Theresa May insisted she won't allow a second referendum to occur, nor would she allow the U.K. to remain in the customs union. She also agreed that a solution was needed for the Irish border backstop, but that could have simply been posturing since the European Union negotiators have been clear that they have no wish to reopen those negotiations.
A No-Deal Brexit is Not an Option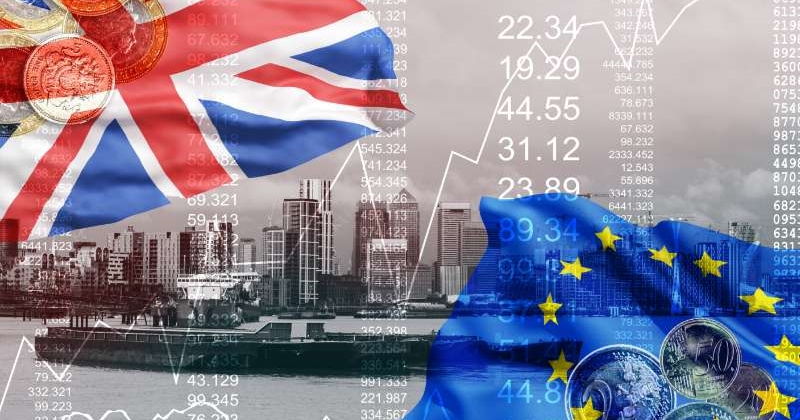 Image: Brexit Deal impacts the economy.
It's agreed that a no-deal Brexit is the worst possible scenario for the U.K., and Ms. May must find an alternative that rules out the no-deal Brexit by the time she meets again with Parliament. And yet a no-deal Brexit is looking increasingly likely. Such a scenario would be the worst possible option for the rights of U.K. citizens and for the economic relationship between the U.K. and the European Union, many believe.
Labour Party leader Jeremy Corbyn has said he will not meet with Ms. May to discuss the way forward until she takes the possibility of a no-deal Brexit off the table. Additionally Corbyn said his party will continue to bring forward no-confidence motions "if necessary."
The Labour Party is also ready to offer its own Brexit proposal on Monday, which is based on "three pillars":
1. a "strong single market relationship";
2. guarantees that the U.K. will keep pace with the EU on consumer protections, environmental regulations and worker rights;
3. a permanent customs union with the EU.
Corbyn has been avoiding the question of a second referendum, saying he prefers the option of a new general election. One reason for a new general election lies in the timing. While a general election would require a delay of 25 days, a new referendum would require a delay of a year according to government guidance.
A Brexit Delay Is Not A Given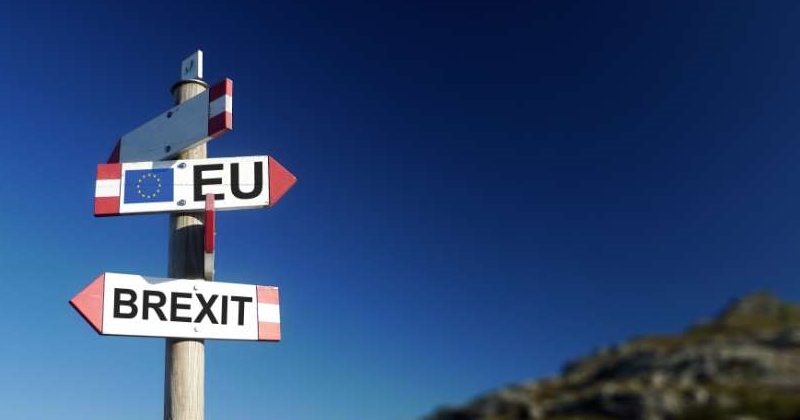 Image: Directions for the Brexit deal.
It seems most British lawmakers feel that a Brexit delay is inevitable at this point. And they also seem to think it will come off easily. But they may be wrong.
A Brexit delay is not a given. It would require the unanimous approval of the remaining 27 EU nations, and by some accounts not all are willing to give the U.K. a break and grant an extension to the Brexit. That means the U.K. could be faced with a very unexpected and very chaotic no-deal Brexit come March 29.
If the U.K. were to leave the European Union without a transition plan in place the impact to the economy will be dire. Trade will certainly still occur, but it will have to follow basic World Trade Organization rules. That would cause chaos and dramatically slow the flow of goods in and out of the U.K., something no manufacturer wants.

What Is to Be Expected in the Future?
The Brexit date is approaching fast, but it seems as if U.K. leaders are no closer to finding a solution they can all agree to. At this point anything is still a possibility, from the hard Brexit or a no-deal Brexit feared by all to a soft Brexit, or even the possibility of a second referendum leading to no Brexit.
The only thing certain at this point is uncertainty, and even if Ms. May can get enough agreement to a Plan B Brexit proposal on Monday, the vote on the Plan B wouldn't take place until January 29, bringing us one week closer to the Brexit date.
If the likelihood of a no-deal Brexit or hard Brexit increases, then analysts expect the Pound to drop. Any other outcome at this time may lead to a rise in the Pound, analysts believe, possibly above the resistance found last week at the 1.3000 level.
Sources: Bloomberg.com, BBC.com, Japantoday.com, Washingtonpost.com
The information presented herein does not constitute and does not intend to constitute Investment Advice. The information contained herewith is a compilation of public stock recommendations issued by various financial analysts and organised by Live News Recommendation in an easily presentable format, for information purposes only.
Key Way Investments Ltd does not influence nor has any input in formulating the information contained herein. The content herewith is generic and does not take into consideration individual personal circumstances, investment experience or current financial situation. Users/readers should not rely solely on the information presented herewith and should do their own research/analysis by also reading the actual underlying research. Users/readers should also consider the risk of encountering significant losses when trading CFDs. Therefore, Key Way Investments Ltd shall not accept any responsibility for any losses of traders due to the use and the content of the information presented herein. Past performance is not a reliable indicator of future results.
CFDs are complex instruments and come with a high risk of losing money rapidly due to leverage. 71.79% of retail investor accounts lose money and 28.21% win money when trading CFDs with cfdglobal.com. You should consider whether you understand how CFDs work and whether you can afford to take the high risk of losing your money.